Achillio, Anatoliki Mani, Laconia,Peloponnese
Castle of Porto Kayio
or

Castle of Mani

or

Castle of Achillion
Location:
Achillion at Porto Kayio in Mani, South Peloponnese
Region > Prefecture:
Peloponnese
Laconia
Municipality > Town:
City of Anatoliki Mani
• Achillio
Altitude:
Elevation ≈ 80 m&nbsp
| | | |
| --- | --- | --- |
| Time of Construction | | Origin |
| 1570 | | OTTOMAN |
| Castle Type | | Condition |
| Coastal Fortress | | Average |
Α castle built by the Ottomans in 1570 in order to contain the rebels of Mani and to block the sea route for the Venetians to their colonies in Crete and Cyprus. This could develop to a serious threat and the next year the Maniates besieged the castle. They also sent messengers to the Venetians who sent 24 ships. The Turks surrendered and the castle was destroyed.
In 1670 the Ottomans returned and repaired the castle. They were driven out of it by 1770 during the Orlov Revolt. Lambros Katsonis had his hideout in the bay and was forced to leave it after an epic battle against a Turkish-French fleet, in 1792. In World War II, Porto Kagio was a place where soldiers of the Allies escaped to Egypt.
---
Sources
P.S. Katsafados , website MANH-MANI - Μερικά νέα στοιχεία για το «Κάστρο της Μάνης» στο Πορτοκάγιο
John Chapman, website Mani: A guide and history - deep Mani 4
---
Your comments:
Google search inside the site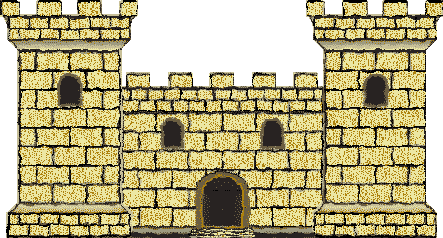 Access
Approach to the monument:
9 km after Vathia, coming from Aeropois, there is a sign to Porto Kayio. The castle is in Achillion at the north side of the bay.
Entrance:
-