Papagou, Papagou-Cholargos, Athens,Attica
Tower of St. John monastery
Location:
Ymittos, close to Papagou cemetery, near Athens
Region > Prefecture:
Attica
Athens
Municipality > Town:
City of Papagou-Cholargos
• Papagou
Altitude:
Elevation ≈ 260 m&nbsp
| | | |
| --- | --- | --- |
| Time of Construction | | Origin |
| 15th cent. (?) | | Post-BYZANTINE |
| Castle Type | | Condition |
| Castle-Monastery | | Relatively Good |
The monastery of Agios Ioannis Theologos is in Athens area, in the Papagou municipality.
In the inner yard of the monastery there is a medieval tower.
It is difficult to establish the chronology of the whole complex. The wall paintings of the monastery are dated back to 16th century following a middle- Byzantine style.
The best guess is that the monastery was created some time in 15th to 17th century, while the tower is a little older.
---
Structure, Fortification & Buildings
It is a cylindrical 3-storey building 9.9m high with a diameter of 3.75m. The thickness of the wall is 61cm.
It is preserved in relatively good condition.
---
Sources
Ορλάνδος Αν., Ευρετήριο Μεσαιωνικών Μνημείων της Ελλάδος Γ΄- Μεσαιωνικά Μνημεία της πεδιάδος των Αθηνών και των κλιτύων Υμηττού -Πεντελικού-Πάρνηθος και Αιγάλεω, Αθήναι 1933, σ. 168-169, Μπούρας Χ., Βυζαντινή και Μεταβυζαντινή Αρχιτεκτονική στην Ελλάδα, σ. 254, Αρχαιολογικό Δελτίο 27 (1972) Β1 Χρονικά, σ. 186.
M. K. Langdon, (survey 1986), The Mortared Towers of Central Greece: An Attic Supplement, The Annual of the British School at Athens, Vol. 90, Centenary Volume (1995), pp. 495
---
Your comments:
Google search inside the site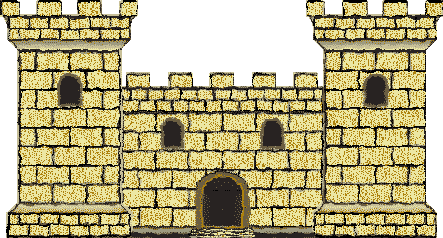 Access
Approach to the monument:
From the ring road of Ymittos, exit Y2
Entrance:
?