Agridi, Kalavryta, Achaea,West Greece
Location:
On a rock NW of the village Agridi in Mount Aroania, south of Kalavryta in Achaea
Region > Prefecture:
West Greece
Achaea
Municipality > Town:
City of Kalavryta
• Agridi
Altitude:
Elevation ≈ 970 m&nbsp
(Relative Height≈280 m)
| | | |
| --- | --- | --- |
| Time of Construction | | Origin |
| 13th or 14th century | | FRANKISH |
| Castle Type | | Condition |
| Piles of stones & Ruins | | Few Remains |
Few remains of a Frankish castle at the location northwest of the village Agridi of the municipality of Kalavryta, in Aroania mountains.
The chronology of the castle is not known exactly, but it is definitely Frankish and we can assume in was built early in that period, probably in the 13th century or beginning of 14th century.
---
Structure, Fortification & Buildings
Fort with walled enclosure and two towers on the north and south ends. The north tower, at the peak of the site, survives as a large heap of stone and mortar debris.

It measures approximately: east side 4.50m, south side 6m, and wall thickness 1.50m. The east and the south sides of the site survive in better condition; buildings on the north side are barely visible, and the west side is almost entirely destroyed.

Many blocks have collapsed down the east slopes. A cistern is barely visible under the northeast side of the tower. The platform for the tower, measuring 15m✖10m is constructed of well-built masonry or flat cut stones.

Below the rocky peak of the kastro stands a chapel dedicated to the Transfiguration (built or renovated in 1952) next to other ruins of the fortification.
---
Sources
Website ExploringGreece - Castle
Konstantinos Kourelis, "MONUMENTS OF RURAL ARCHAEOLOGY MEDIEVAL SETTLEMENTS ΙΝ ΤΗΕ NORTHWESTERN PELOPONNESE", Presented to the Faculties of the University of Pennsylvania in Partial Fulfillment of the Requirements for the Degree of Doctor of Philosophy, 2003, pp.238-239
Presented in cooperation with Mr. Ioannis Dedes
---
Your comments:
Google search inside the site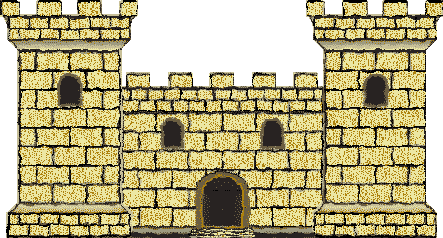 Access
Approach to the monument:
Two paths reach the site from the village Agridi, οηe from the chapel of Agios Athanasios, the other from a bridge outside the village.
Entrance:
Free access