Alimia, Chalki, Dodecanese,South Aegean
Location:
On a hill of the Island Alimia, between Rhodes and Chalki, Dodecanese
Region > Prefecture:
South Aegean
Dodecanese
Municipality > Town:
City of Chalki
• Alimia
Altitude:
Elevation ≈ 180 m&nbsp
| | | |
| --- | --- | --- |
| Time of Construction | | Origin |
| 1475 | | IOANNITE |
| Castle Type | | Condition |
| Castle | | Rather Poor |
Alimia or Alimnia is a Greek island of the Aegean Sea, between Rhodes and Halki, in Dodecanese. The surface of the island is 7.4 square kilometers and has a coastline of 21 km. The island had a small population until the period of the WW II, but now is uninhabited.
There are two large bays in the island which are good natural harbors. During the Hellenistic period, Alimia was the naval station of the navy of Rhodes. In that period, the castle was built on a steep rocky hill with the obvious objective to control the traffic in the seas west of Rhodes and to protect the fleet.
When the knights of the order of St John conquered Dodecanese in 1309, they granted Halki and Alimia to the family of Asanti who had the obligation to build a castle there. The castle was finished only in 1475 and it was partially built over the Hellenistic castle.
The castle was abandoned in 1479 and was never used again. Its major default was the lack of water sources.
---
Your comments:
Google search inside the site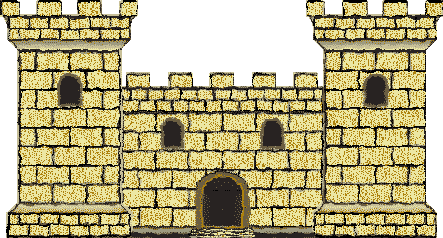 Access
Approach to the monument:
Take a boat to Alimia. And then take a hike to the castle (about 1 hour on a difficult path)
Entrance:
Like most remote, ruined and neglected fortifications, entrance is not an issue. The difficult part is to approach the castle and walk around inside.