Potamia, Naxos, Cyclades,South Aegean
Apano Kastro of Naxos
or

Kastro of Tragea

or

Castle of Koutsocheradou
Location:
On a hill near Potamia, Tragea area, Naxos island
Region > Prefecture:
South Aegean
Cyclades
Municipality > Town:
City of Naxos
• Potamia
Altitude:
Elevation ≈ 420 m&nbsp
(Relative Height≈230 m)
| | | |
| --- | --- | --- |
| Time of Construction | | Origin |
| 13th century | | VENETIAN |
| Castle Type | | Condition |
| Fortified Settlement | | In Ruins |
In the Middle Ages, Apano Kastro (or "Upper Castle" ) was the strongest castle of Naxos. It was fortified since antiquity, but the ruins we see today are mostly from the 13th-14th century, when it was reconstructed by the Venetian rulers of the island. It was built by Marco Sanudo who eventually chose to use the other castle in Chora of Naxos, aka the "Lower Castle".
Near the village of Potamia you will meet a path that leads to Apano Kastro.The path isn't easy but it is worth the time and effort.

The impressive castle stands at an altitude of 420m while it has an excellent view to the valley of Tragaia in the east and the village of Potamia in the west side. Its location proves that it was a benchmark for Central Naxos. Near its walls are built the Byzantine chapels of Virgin Mary Kastriani and Saint George. In the region there are also two ancient cemeteries.
The locals call the place "Slaves" probably because of the raids of pirates that captured them. It is also known as "Koutsocherado" once again due to the massacre of its residents by the pirates.
The castle had two zones of fortifications. The first zone was for the people while the upper zone was for the Venetians lords. The castle was an ideal refuge when the pirates attacked, but never became a settlement for the population of the island.
---
Sources
Website thisisnaxos - Upper Castle
ΚΑΛΑΒΡΟΣ ΠΑΝΑΓΙΩΤΗΣ, ΑΝΔΡΕΑΚΟΣ ΕΥΣΤΑΘΙΟΣ, Πτυχιακή Εργασία: Ενετικές Οχυρώσεις στη Νάξο, ΤΕΙ Πειραιά, Αθήνα 2006
---
Your comments:
Google search inside the site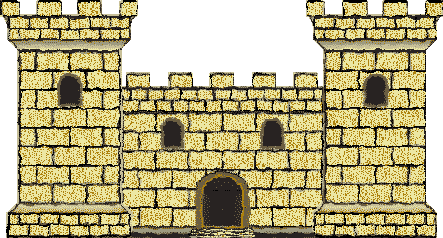 Access
Approach to the monument:
There is a difficult path to the castle from Potamia. You reach the castle after 1 hour.
Entrance:
Free entrance