Arta, Arta, Epirus
Region > Prefecture:
Epirus
Arta
Municipality > Town:
City of Arta
• Arta
Altitude:
Elevation ≈ 10 m&nbsp
(Relative Height≈0 m)
| | | |
| --- | --- | --- |
| Time of Construction | | Origin |
| 13th century | | Late-BYZANTINE |
| Castle Type | | Condition |
| Fortress-state | | Average |
Typical of the Byzantine Architecture, it was built in the 13th century under the initiative of the ruling family of Epirus, Komnenos. On the north-east side, Arta's Castle was built on the ruins of the walls that protected ancient Amvrakia. These walls were extended in terms of height and reinforced with two towers, according to the medieval guidelines.
During the occupation by the Ottoman Empire, the castle lost its significance, along with any interest for reconstructing, or enhancing it. For a long period of time it was used as a prison, in which General Makriyannis –amongst the heroes of the Greek Revolution in 1821- was imprisoned.
The internal of the Castle was partially modified into a Xenia Hotel that was eventually left to decay. Today it is an important cultural venue in the prefecture of Arta, hosting many events during the summer.
---
Your comments:
Google search inside the site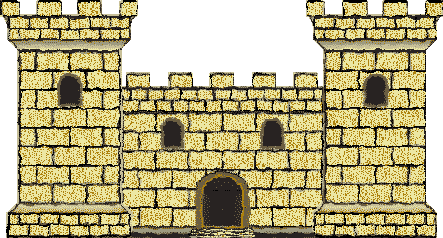 Access
Approach to the monument:
Easily accessible from the city of Arta.
Entrance:
?