Dochiariou monastery, Athos
Location:
Dochiariou monastery, Athos mountain
Region > Prefecture:
Athos
Mount Athos
Municipality > Town:

• Dochiariou monastery
Altitude:
Elevation ≈ 50 m&nbsp
| | | |
| --- | --- | --- |
| Time of Construction | | Origin |
| 1617 | | Post-BYZANTINE |
| Castle Type | | Condition |
| Castle-Monastery | | Good |
The Docheiariou monastery was founded in the 10th century, and is dedicated to the memory of the Archangels Michael and Gabriel. It celebrates its patronal feastday on November 8th (21st, Gregorian style). The monastery ranks tenth in the hierarchy of the Athonite monasteries.
The monastery was founded during the second half of the 10th century; its foundation is attributed to Euthymios, a pupil of Saint Athanasius of the Great Lavra, who had the service of the "Docheion" (vessel), which gave the name to the monastery. The Katholicon and the Refectory were built and decorated with frescoes in the mid 16th century (1568). The wall-paintings of the Refectory are dated in 1675 and in 1700 (the northern part).
The present attractive and well-lit katholikon of Docheiariou is a 16th-century building with fine wall-paintings of the Cretan School. The construction of the Great Tower started sometime in the middle of the 16th century and finished in 1617.
The benefactor of the monastery in that period was the ruler of Moldavia John-Alexander Lapousneanou.
The 5-storeys tower is 28m high, and almost rectangular with dimensions 8.8x8.5m.
---
Sources
«Οχυρωματικοί πύργοι του 16ου αιώνα στις Μονές του Αγίου Όρους», Πασχάλης Ανδρούδης, Πρακτικά Στ' Επιστημονικού Συνεδρίου "ΤΟ ΑΓΙΟΝ ΟΡΟΣ στον 15ο και 16ο ΑΙΩΝΑ", σελ.487, ΑΓΙΟΡΕΙΤΙΚΗ ΕΣΤΙΑ, Θεσσαλονίκη 2012
The last three pictures were sent by Mr. Georgios Antonopoulos
---
Your comments:
Google search inside the site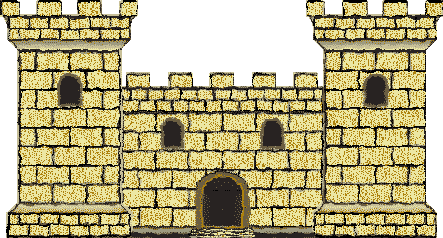 Access
Approach to the monument:
You can enter Mount Athos only by boat from Ouranoupolis, Nea Roda or Ierissos (one depart per day) to Daphne. From there, you may visit the monasteries by bus or on foot.
Entrance:
The entrance to the monasteries of "Agio Oros" is free, but you need a special permit to visit mount Athos. Women are not allowed in.