Efkarpia, Visaltia, Serres,Central Macedonia
Tower of Efkarpia
or

Tower of Koutsos

or

Koutzi

or

Mountzianis
Location:
3km east of Efkarpia village, Serres, Central Macedonia
Region > Prefecture:
Central Macedonia
Serres
Municipality > Town:
City of Visaltia
• Efkarpia
Altitude:
Zero Altitude
| | | |
| --- | --- | --- |
| Time of Construction | | Origin |
| 14th century | | Late-BYZANTINE |
| Castle Type | | Condition |
| Tower | | Rather Poor |
Ruins of a big tower in the fields 3km east of the village Efkarpia of Serres region, 850m from the west bank of Strymon river.
The tower is not mentioned in Byzantine or other historic sources. We know that in this area existed a proastion (settlement) which in 1299 was granted by emperor Andronicos II Palaiologos to the Monastery of Chilandar of Mount Athos.
So, most probably, this was a monastic tower similar to the towers of Chlakidiki, the purpose of which was to protect and serve the various dependencies of the monasteries of Mount Athos. The type of construction and the little that we know about the history of the region date the tower around the middle of the 14th century.
The layout of the tower is almost a square with internal dimensions 6.5m✖7.0m, wall thickness 2m, preserved at the maximum height of 7m.
---
Sources
Petros Samsaris, (2004)" Byzantine places and monuments of the lower valley of the Strymon river. ", page 402
Nικόλαος Zήκος, Βυζαντινοί πύργοι στο κάτω τμήμα της κοιλάδας του Στρυμώνα, Διεθνές Συνέδριο Oι Σέρρες και η περιοχή τους. Aπό την αρχαία στη μεταβυζαντινή κοινωνία.(Σέρρες 29/9-3/10/93), Πρακτικά τ. A΄, Θεσσαλονίκη 1998, σ. 311-338
---
Your comments:
Google search inside the site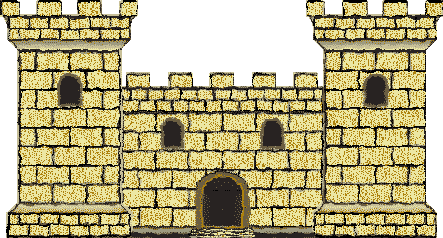 Access
Approach to the monument:
From Egnatia Nat.Road, exit Nea Kerdyllia. The tower is close to the up-country road Amfipolis-Nigrita, 11.5 km from the "Lion of Amfipolis" and 3,5 km before the village of Efkarpia.
Entrance:
The tower is unprotected and the visit is free. The distance from the road is around 250m (of dirty road).