Empesos, Amphilochia, Aetolia-Akarnania,West Greece
Location:
On a hill south of Empesos in Aitoloakarnania region, Western Greece
Region > Prefecture:
West Greece
Aetolia-Akarnania
Municipality > Town:
City of Amphilochia
• Empesos
Altitude:
Elevation ≈ 470 m&nbsp
(Relative Height≈300 m)
| | | |
| --- | --- | --- |
| Time of Construction | | Origin |
| Unknown | | Late-BYZANTINE |
| Castle Type | | Condition |
| Castle | | In Ruins |
A castle on a cone-shaped hill on the south side of the village Empessos of Aitoloakarnania in West Greece.
The location is suitable for the control of the narrow passage between the mountains Kalana and Alinta (both higher than 1500m)
We do not have information about this castle. Paradisis claims that this was the stronghold of Carlo II Tocco the Despot of Epirus just before the Ottoman conquest. Although there are no documents to support this claim, the presence of the Tocco' s, who were the rulers of the region then, is very possible.
Today there are a few remains of a not-very-sophisticated medieval fortification on the hill. Some scattered ruins inside (no important buildings) and traces of a settlement outside the walls. There have been also ancient findings in the site which implies that the position was probably fortified since antiquity.
---
Your comments:
Google search inside the site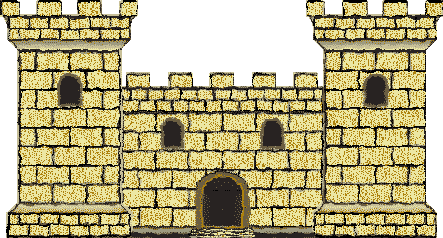 Access
Approach to the monument:
-
Entrance:
Like most remote, ruined and neglected fortifications, entrance is not an issue. The difficult part is to approach the castle and walk around inside.