Methana, Troizinia, Piraeus & Islands,Peloponnese
Location:
Near Methana, Peloponnese - right on the neck of the peninsula of Methana
Region > Prefecture:
Peloponnese
Piraeus & Islands
Municipality > Town:
City of Troizinia
• Methana
Altitude:
Elevation ≈ 80 m&nbsp
| | | |
| --- | --- | --- |
| Time of Construction | | Origin |
| 1826 | | MODERN GREEK |
| Castle Type | | Condition |
| Small Fort | | Not Good |
A 19th century fort on a hill on the narrow stripe of land connecting the Methana peninsula with Peloponnese.
The castle was built in 1826 by the French philhellene general Charles Nicolas Fabvier (1782-1855). Fabvier ("Favieros" for the Greeks) organized the first tactical unit of the Greek Army (the name of the nearest village is "Tactikoupolis"!). It was built on the ruins of an ancient fortification of the Athenian general Nikias from the 5th century BC.
This was a small fort with an area around 235 sq.m.
The better preserved part of it is the 20m long southeastern facade which is protected by two cylindrical towers.
Behind the fort to the NW there is a plateau which might have been part of the ancient fortification. Perhaps this was the main camp of Fabvier that was protected by the fort. This hypothesis is made because what we call here "castle of Favieros" was too small for the army of Fabvier.
---
Sources
Your comments:
Google search inside the site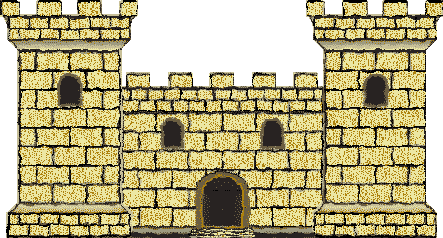 Access
Approach to the monument:
From Methana take the road to Galatas. After 5km there is a junction to Vathy. Turn right there and after a few meters there is a dirt road on the left. The path to the castle starts here. Easy in the beginning, becomes rough closer to the castle.
Entrance:
Like most remote, ruined and neglected fortifications, entrance is not an issue. The difficult part is to approach the castle and walk around inside.