Agios Vasilios, Corinth, Corinthia,Peloponnese
Location:
Beneath the monastery of Zoodochos, on a rocky hill west of Agios Vasilios in Corinth area
Region > Prefecture:
Peloponnese
Corinthia
Municipality > Town:
City of Corinth
• Agios Vasilios
Altitude:
Elevation ≈ 450 m&nbsp
(Relative Height≈125 m)
| | | |
| --- | --- | --- |
| Time of Construction | | Origin |
| 13th century (?) | | FRANKISH |
| Castle Type | | Condition |
| Piles of stones & Ruins | | In Ruins |
Mount Fokas is a 862m high hill in in the area of Corinth. A medieval settlement existed on its trapezoid summit and later a castle was built by the Franks in the 13th century (or perhaps by the Byzantines, a little earlier).
The castle controlled the plains of Nemea and the main route to the center of Peloponnese. It had visual contact with other Frankish castles in the area like Acrocorinth or Agios Vasilios but also with the castles in Sterea Hellas, on the opposite side of the gulf of Corinth.
The castle was destroyed and the church of Zoodochos Pigi was built in its place. Only a few ruins of the walls and from the settlement remain at the lower part of the rock.
---
Sources
Your comments:
Google search inside the site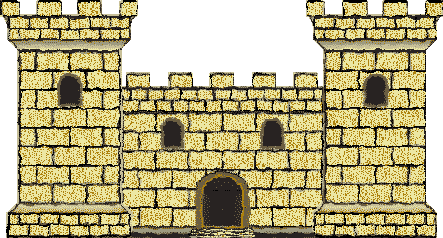 Access
Approach to the monument:
A dirt road from the town of Agios Vasilios leads to the church of Zoodochos Pigi and the castle.
Entrance:
Free access