Forti, Lefkada, Lefkas,Ionian islands
Castle of Alexander
or

Touri

or

Torretta

or

Forti
Location:
On the Forti islet in the Lefkas' canal, in the Ionian sea
Region > Prefecture:
Ionian islands
Lefkas
Municipality > Town:
City of Lefkada
• Forti
Altitude:
Zero Altitude
| | | |
| --- | --- | --- |
| Time of Construction | | Origin |
| 1807 | | MODERN GREEK |
| Castle Type | | Condition |
| Coastal Fortress | | Rather Poor |
This was an old Venetian fort on a small island in the Lefkas canal (which island used to be the tip of a peninsula).
In 1807 the area was under the control of a Russian-Turkish alliance who had replaced the French (who had replaced the Venetians) and were trying to confine the ambitious Ali pasha of Ioannina.
The Russians rebuilt the old Venetian fort in 1807 and named it after their Tsar Alexander.
---
Sources
Website mylefkas -Toretta
Άρθρο Μαρίας Λαμπρινού στο περιοδικό Αρχαιολογία (τχ. 108), «Παράκτιος έλεγχος και προστασία της Λευκάδας κατά το διάστημα 1800 - 1807»
---
Your comments:
Google search inside the site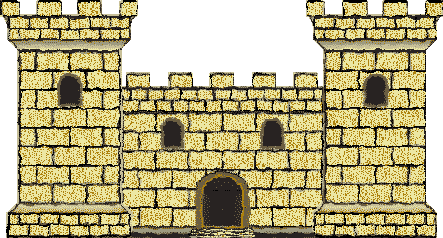 Access
Approach to the monument:
You can go there only by boat. The distance is very short from the land (either Lefkas or Plagia). If you do not have a boat, it is difficult to find around there. Maybe from Lefkas.
Entrance:
Like most remote, ruined and neglected fortifications, entrance is not an issue. The difficult part is to approach the castle and walk around inside.