Galatista, Polygyros, Chalkidiki,Central Macedonia
Location:
Galatista, northern Chalkidiki, Central Macedonia
Region > Prefecture:
Central Macedonia
Chalkidiki
Municipality > Town:
City of Polygyros
• Galatista
Altitude:
Elevation ≈ 430 m&nbsp
(Relative Height≈0 m)
| | | |
| --- | --- | --- |
| Time of Construction | | Origin |
| 15th century (?) | | Late-BYZANTINE |
| Castle Type | | Condition |
| Tower | | Relatively Good |
Almost at the center of the little town of Galatista stand this imposing tower which once was surrounded by a dense fir forest.
The tower follows the Venetian style of this kind of fortifications but it is rather not a Venetian one. It is not known when exactly it was built. Probably in the beginning of the 15th century. Hence, it could be classified as late-Byzantine.
In 1995-1996, the 10th Ephorate of Byzantine Antiquities performed a series of works which included the housing of the monument with a wooden roof, externally hidden, a partial floor restoration, as well as the placement of wooden steps for access into the tower.
On the steep slope directly to the south of the tower, are two water mills in a row, part of the largest group of mills that used to work in the past using the same water current. The water tank of the first of the two mills is dated back to an age, perhaps older than the construction of the tower. Today there is no water around the tower; just houses of the village.
---
Current Condition
The tower is in good condition after the restoration work in the 90's.
---
Sources
Website galatista.gr - Ο βυζαντινός πύργος (Greek only)
The last pictures were sent by Mr. Georgios Antonopoulos
---
Your comments:
Google search inside the site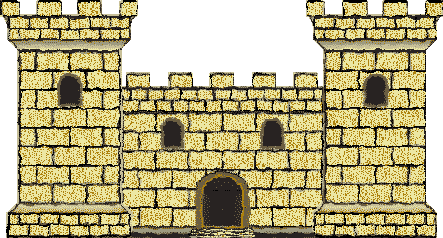 Access
Approach to the monument:
The tower is inside the village of Galatista which is on the NR from Thessaloniki to Polygyros, Chalkidiki.
Entrance:
The entrance inside is not allowed