Kryovryssi, Monemvasia, Laconia,Peloponnese
Tower of Vasilopoula
or

Tower of Elikovouno

or

Tower of Geroumana

or

Tower of Pantanassa
Location:
Above the villages Kryovryssi and Pantanassa of the Vatika region of Lavonia in Peloponnese
Region > Prefecture:
Peloponnese
Laconia
Municipality > Town:
City of Monemvasia
• Kryovryssi
Altitude:
Elevation ≈ 470 m&nbsp
(Relative Height≈300 m)
| | | |
| --- | --- | --- |
| Time of Construction | | Origin |
| end of 14th cent. | | Late-BYZANTINE |
| Castle Type | | Condition |
| Tower | | Rather Poor |
A Late-Byzantine square tower on the mountain above the villages Pantanassa and Kryovryssi (old name: Geroumana) in the region Vatika of Laconia.
The tower is identified with the "tower of Elikovouno" mentioned in a chrysovoulo (royal order sealed with gold) of the co-emperor Manouil II Palaiologus in 1405.
Probably, it is a defensive structure of the 14th century of the Byzantines of the Despotate of Mystras.
There is no road to the tower. It can be approached only by walking uphill. The nearest starting point is the (very particular) church of Agios Athanassios located 1.5km to the south between the villages Pantanassa and Kryovryssi.
This connection to the church, through a path, generated claims that the tower is related to the church (built for its protection). This hypothesis cannot be excluded, but it can not be verified either.
---
The Name of the Castle
Locally, the tower is known more as the "Tower of Vasilopoula" i.e. the "Tower of the Princess". The princess was supposed to be Irini Palaiologus daughter of the emperor Andronikos II Palaiologus, who is also credited with the foundation of the church of Agios Athanassios in 1285.
This story is probably not true. The main reason is that Andronikos did not have a daughter named Irini (though he had a daughter-in-law, wife, sister and niece with this name but none of them with known ties with Peloponnese). The other reason is that the church was built probably around the end of the 14th century by the Knights of the Order of Saint John. This theory is supported by the architecture of the church and the Malta cross above its door. So, that princess, probably had nothing to do with the church or the tower. Unless it was another princess, in a different time.
---
Sources
Your comments:
Google search inside the site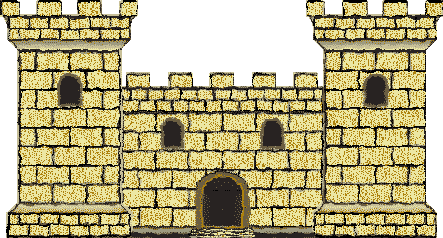 Access
Approach to the monument:
Entrance: