Sianna, Rhodes, Dodecanese,South Aegean
Location:
In the middle of the Glyfada beach, in Sianna area, at the western coast of Rhodes
Region > Prefecture:
South Aegean
Dodecanese
Municipality > Town:
City of Rhodes
• Sianna
Altitude:
Zero Altitude
| | | |
| --- | --- | --- |
| Time of Construction | | Origin |
| around 1480 | | IOANNITE |
| Castle Type | | Condition |
| Tower | | Rather Poor |
Remains of a tower with a square layout in the middle of the Glyfada beach at the western coast of Rhodes island.
The particular characteristic of this tower is that is at sea-level, 10 meters from the sea. There are many towers in Greece by the sea, but they usually are on steep rocks, not at the beaches.
So probably it was not a watchtower (for the additional reason that the tower of Kritikou , a typical «vigla», is very near). Maybe it was a (summer) house or, more probably, a defensive tower to prevent an invasion on the beach, given that Glyfada is the only place in that part of Rhodes where an enemy force could land and penetrate easily to the interior of the island.
The tower was built around 1480, in the end of a decade in which the Knights had made serious efforts to reinforce the castles of the island and construct some new ones to cope with the Ottoman threat. This defensive project took place a few years after the fall of Constantinople (1453) and the devastating raids on Rhodes by Mameluks from Egypt (1440 and 1444).
The tower is square measuring 5.8 m at each side. The maximum preserved height is 9m and the wall-thickness 1.5m. The material of the construction were stones from the beach.
---
Sources
Information sent by Mr. Ioannis Dedes
---
Your comments:
Google search inside the site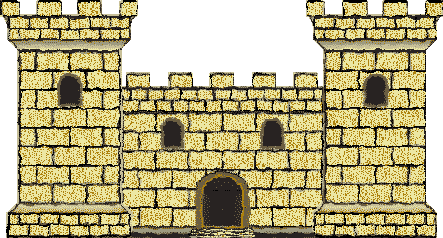 Access
Approach to the monument:
-
Entrance:
Free acccess