Kardamyla, Chios, North Aegean
Castle of Kardamyla
or

Vigla of Gria (old lady)
Location:
On a rocky hill above Kardamyla, northern part of Chios island
Region > Prefecture:
North Aegean
Chios
Municipality > Town:
City of Chios
• Kardamyla
Altitude:
Elevation ≈ 400 m&nbsp
(Relative Height≈300 m)
| | | |
| --- | --- | --- |
| Time of Construction | | Origin |
| 15th century | | GENOAN |
| Castle Type | | Condition |
| Castle | | Rather Poor |
A medieval fortress, which served as the citadel of Kardamyla a town at norteastern Chios island.

It is accessible via an old hiking trail, which has been signed and renovated. Tradition has it that it owes its name to an old lady ("gria" in Greek) who climbed up from Kardamyla over the steep rocks, in order to save herself from pirates. Still standing in the fortress are two towers connected by a wall.

The eastern tower is semi-circular backed by the wall, and the western tower is round. This whole complex stands on the south side of the flat top of the mountain. There is a sheer drop-off on all the other sides, which obviated the need to construct a defense wall.

According to the tradition, the western tower communicated with the well of Koulalas, lower, through a tunnel, which provided the castle with water.
---
Sources
Your comments:
Google search inside the site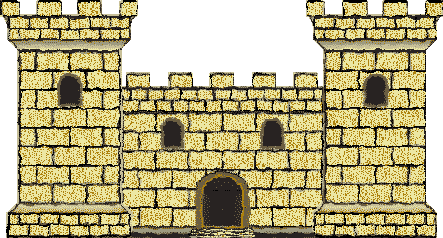 Access
Approach to the monument:
The path to the castle is after Kardamyla on the road to Pityos. There is a sign. Time: 45 min.
Entrance:
Free entrance