Avlakies, Agrinio, Aetolia-Akarnania,Central Greece
Location:
On a hill of the east coast of Lake Kastraki, west from the village Avlakies of Etoloakarnania
Region > Prefecture:
Central Greece
Aetolia-Akarnania
Municipality > Town:
City of Agrinio
• Avlakies
Altitude:
Elevation ≈ 260 m&nbsp
| | | |
| --- | --- | --- |
| Time of Construction | | Origin |
| Antiquity | | ANCIENT |
| Castle Type | | Condition |
| Tower | | In Ruins |
Ruins of an ancient tower that was probably built in the era of the Aetolian League (370-189 BC).
Most probably the tower remained in use during the Byzantine period.
Its purpose was to control the passages of the river Acheloos. It was also part of a network of forts exchanging optical signals. One of the castles visible from Koulopyrgos is the Tower of Paravola , another ancient castle in use through the Middle Ages.
It is a square tower 4.5m high. The length of the sites is 6.5m. The northern and the western walls stand in their initial height.
Local newspapers reported in 2009 that the tower has "fallen". Maybe the pictures in this webpage do not depict accurately the current condition of the monument.
---
Current Condition
According to information by Mr Alex Stathokostas, the last remains of the tower have fallen and been destroyed due to heavy rainfall in the previous years.
---
Sources
ΠΑΠΑΣΑΒΒΑΣ ΑΔΑΜΑΝΤΙΟΣ & ΣΤΑΘΟΚΩΣΤΑΣ ΑΛΕΞΑΝΔΡΟΣ & ΜΗΤΡΟΠΟΥΛΟΣ ΝΙΚΟΛΑΟΣ, Πτυχιακή Εργασία, «ΒΙΓΛΕΣ ΕΛΛΑΔΙΚΟΥ ΧΩΡΟΥ», ΤΜΗΜΑ ΠΟΛΙΤΙΚΩΝ ΔΟΜΙΚΩΝ ΕΡΓΩΝ , ΑΤΕΙ ΠΕΙΡΑΙΑ, 2007
Website discover Agrinio - Αξιοθέατα (Greek only)
Blogpost from parakampylioi.blogspot.gr - Έπεσε ο Πύργος του Ακροποτάμου (Greek only)
Information sent by Mr. Linos Yfantis
nformation and photographs by Mr. Alex Stathokostas
---
Your comments:
Google search inside the site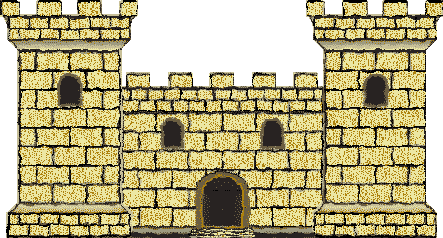 Access
Approach to the monument:
-
Entrance:
There is a fence around the tower. The access nevertheless is not difficult.