Manolada, Andravida-Kyllini, Elis,West Greece
Location:
On a hill on the NW coast of Peloponnese, at the south end of Kalogria beach, north of Manolada in Elia
Region > Prefecture:
West Greece
Elis
Municipality > Town:
City of Andravida-Kyllini
• Manolada
Altitude:
Elevation ≈ 25 m&nbsp
| | | |
| --- | --- | --- |
| Time of Construction | | Origin |
| 13th century (?) | | FRANKISH |
| Castle Type | | Condition |
| Tower | | Rather Poor |
The ruins of a tower which was part of a medieval settlement.
The tower is on a low hill at the southern end of the vast Kalogria beach in northwestern Peloponnese.
The name of the settlement in the Middle Ages was perhaps Mandria or Salina. It was at the location of an ancient city that is identified with Hyrmina by some scholars.
The settlement was fortified during the Frangokratia, most probably in the 13th century.
---
Structure, Fortification & Buildings
The site covers two hills of 0.3 and 0.2 square km each. The sides facing the sea are steep; those facing the hinterland are rocky but smooth.
The southwest hill covers a plateau of 100 acres at its peak with traces of a circuit wall in ruin, built from unworked blocks of local limestone without mortar.There are also traces of small buildings and perhaps of one church.
On the lower and less steep hill there is a plateau of about 200 acres. There are traces of buildings here as well. At the peak of this hill, is the tower.

The second floor of the tower has collapsed. It measures circa 7.5m✖8.3m. It is built of stones and hard mortar and it contains no doors on the first level.

The large size of the tower is an indication that it was not a simple watchtower. It was either the keep of the settlement or the lord's mansion. Or both.

The chapel of Agios Nikolaos, to the east, is a post-medieval building. It contains an Ottoman-period icon dedicated by a shipwrecked sailor.
---
Sources
Website ancientgreece.gr -Πύργος Κουνουπέλι
Konstantinos Kourelis, "MONUMENTS OF RURAL ARCHAEOLOGY MEDIEVAL SETTLEMENTS ΙΝ ΤΗΕ NORTHWESTERN PELOPONNESE", Presented to the Faculties of the University of Pennsylvania in Partial Fulfillment of the Requirements for the Degree of Doctor of Philosophy, 2003, pp.301-303
---
Your comments:
Google search inside the site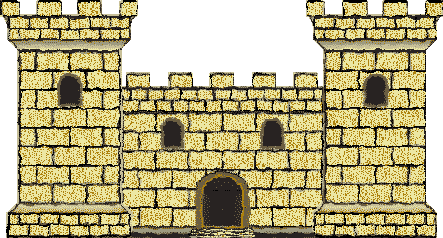 Access
Approach to the monument:
-
Entrance:
Free access