Sianna, Rhodes, Dodecanese,South Aegean
Location:
On a rock of the northern side of the Glyfada beach in Sianna area, at the western coast of Rhodes
Region > Prefecture:
South Aegean
Dodecanese
Municipality > Town:
City of Rhodes
• Sianna
Altitude:
Elevation ≈ 12 m&nbsp
| | | |
| --- | --- | --- |
| Time of Construction | | Origin |
| 1480 | | IOANNITE |
| Castle Type | | Condition |
| Watchtower | | Not Good |
A cylindrical watchtower on a rock at the northern side of the Glyfada beach near Sianna in the western coast of Rhodes.
In the Late Middle Ages, the area was inhabited by refugees from Crete. The name of the tower means "tower of the Cretan". The Coat of the Arms of the Grand Master D' Aubusson is embedded in the wall at the upper part of the tower facing the sea. The cylindrical layout is unusual. The other known Ioannite watchtowers have usually a square layout.
The tower was built around 1480, in the end of a decade in which the Knights had made serious efforts to reinforce the castles of the island and construct some new ones to cope with the Ottoman threat. This defensive project took place a few years after the fall of Constantinople (1453) and the devastating raids on Rhodes by Mameluks from Egypt (1440 and 1444).
The tower is not intervisible with many fortifications on Rhodes except from the nearby tower in the Glyfada beach and the tower of Kymisala The communication however was facilitated by the castles in the opposite islands Halki and Alimia.
The diameter of the tower at its basis is 5.8m and the wall thickness 0.5. The entrance its an opening facing the sea at 2.5m above the ground with dimensions 2.5m✖0.9m.
---
Sources
Information sent by Mr. Ioannis Dedes
---
Your comments:
Google search inside the site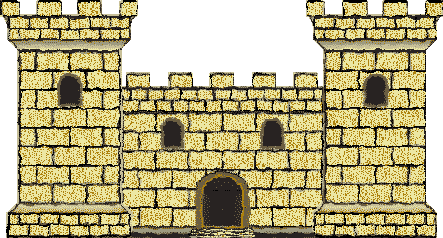 Access
Approach to the monument:
Entrance:
Free acccess