Kteni, Kozani, West Macedonia
Location:
On a hill west of Kteni village, Kozani, Western Macedonia
Region > Prefecture:
West Macedonia
Kozani
Municipality > Town:
City of Kozani
• Kteni
Altitude:
Elevation ≈ 850 m&nbsp
(Relative Height≈180 m)
| | | |
| --- | --- | --- |
| Time of Construction | | Origin |
| Antiquity | | Unknown |
| Castle Type | | Condition |
| Refuge-Castle | | Few Remains |
A castle on a hill west of the village Kteni in the area of Kozani in western Macedonia. Nothing remains of the castle except of piles of stones.
Nothing is known about the time of construction and the history of the fortification.
The only known incident is that in 1649 the local population sought refuge there to escape from a gang of Albanian guerrillas who besieged the castle and they finally, 3 months later, captured and destroyed it.
Without any historical data, we can only assume that this was an ancient settlement, maybe from the era before Macedonia became a superpower. In the Byzantine period, it was not a military stronghold neither a settlement, otherwise the ruins of some churches would be found inside. It must have been used often, however, by the locals as a refuge in situations of external threats as in the episode of 1649.
---
Your comments:
Google search inside the site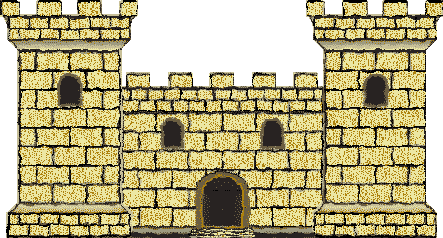 Access
Approach to the monument:
?
Entrance:
Like most remote, ruined and neglected fortifications, entrance is not an issue. The difficult part is to approach the castle and walk around inside.