Machairado, Zakynthos, Ionian islands
Paliokastro of Machairado
Location:
On a hill 2 km south of the village Machairado in Zakynthos island
Region > Prefecture:
Ionian islands
Zakynthos
Municipality > Town:
City of Zakynthos
• Machairado
Altitude:
Elevation ≈ 390 m&nbsp
(Relative Height≈130 m)
| | | |
| --- | --- | --- |
| Time of Construction | | Origin |
| 10th or 11th cent. | | BYZANTINE |
| Castle Type | | Condition |
| Piles of stones & Ruins | | In Ruins |
An ancient fortification since perhaps the 5th or 4th century BC which was also in use in the Middle Ages.
The thickness of the ancient walls was around 2m and the materials were large blocks of unhewn stones. The layout is peculiar with a central dividing wall over the summit and a section missing at the south side. Although it is of a substantial size, the masonry and building style of the wall are not very elaborate, which might indicate that it was built in haste or, perhaps, it remained unfinished.
Later, in the Middle Ages, at the top of the hill of the ancient site, a fortification was created which at some points made use of the ancient walls covering only part of the much larger area of the ancient fortification.
The site was researched in 1991 by the 20th Eforeia of Byzantine antiquities. The medieval supplement was dated, then, in the 10th or 11th century AD. So it was a Byzantine fort that was built, perhaps, because of an outbreak of Saracene raids on the Ionian islands.
There are no historical references or medieval findings from the site which means that it was either abandoned early or it was never used systematically by the military or the locals.
The hill was covered by dense vegetation that was burned in a 2010 wildfire. As a result, the ruins are more visible nowadays.
---
Sources
Gert Jan Van Wijngaarden, Georgia Kourtessi-Philipppakis, Nienke Peters, New archaeological sites and finds on Zakynthos , Pharos, Journal of the Netherlands Institute at Athens, 2013
Information sent by Mr. Ioannis Dedes
---
Your comments:
Google search inside the site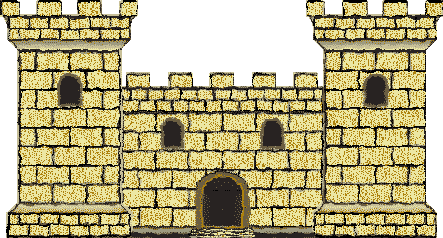 Access
Approach to the monument:
Entrance:
Free access