Oleni, Pyrgos, Elis,West Greece
Castle of Oleni
or

Castle of Oria

or

of Ovria
Location:
On a hill overlooking the village Oleni, near Pyrgos,
West Peloponnese
Region > Prefecture:
West Greece
Elis
Municipality > Town:
City of Pyrgos
• Oleni
Altitude:
Elevation ≈ 270 m&nbsp
(Relative Height≈80 m)
| | | |
| --- | --- | --- |
| Time of Construction | | Origin |
| 9th century | | BYZANTINE |
| Castle Type | | Condition |
| Piles of stones & Ruins | | Few Remains |
Oleni is a small village near Pyrgos in Eleia. There is no "castle of Oleni"; the term basically refers to an important medieval city in the location named Olena.
The city was important and became rich because it was a diocese, the see of an Orthodox bishop. It was a significant diocese given the proximity to the Ancient Olympia, the bastion of paganism.
After 1205, when the "Latins" occupied Peloponnese, the diocese was moved to Andravida and this probably caused the decline of the city which continued after the arrival of the Ottomans. In a Venetian document of the end of the 17th century, it is reported that Olena is destroyed.
Only a few scattered ruins of the fortification are visible today on the hills above the village. Among them, the remains of a Frankish tower and its gate.

From the once prominent diocese of Oleni remains only a fraction of the original temple of Christ the Savior, as part of a more "modern" church of the 19th century. This is the church shown in the pictures above but it was actually some 200m west of the main settlement and close to the cemetery.
---
Sources
Website fiesta perpetua
Konstantinos Kourelis, "MONUMENTS OF RURAL ARCHAEOLOGY MEDIEVAL SETTLEMENTS ΙΝ ΤΗΕ NORTHWESTERN PELOPONNESE", Presented to the Faculties of the University of Pennsylvania in Partial Fulfillment of the Requirements for the Degree of Doctor of Philosophy, 2003, pp.335
---
Your comments:
Google search inside the site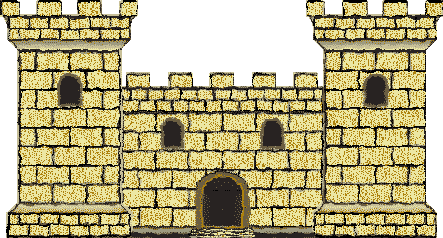 Access
Approach to the monument:
?
Entrance:
Free access