Kakotari, Ancient Olympia, Elis,West Greece
Location:
Kakotaravouni hill between the villages Kakotari, Tsipiana, Kryovrysi in Peloponnese
Region > Prefecture:
West Greece
Elis
Municipality > Town:
City of Ancient Olympia
• Kakotari
Altitude:
Elevation ≈ 1085 m&nbsp
(Relative Height≈500 m)
| | | |
| --- | --- | --- |
| Time of Construction | | Origin |
| Probably 12th cent. | | BYZANTINE |
| Castle Type | | Condition |
| Fortified Settlement | | In Ruins |
The castle of Ochia (=viper) is the name of a fortified settlement on the top and the slopes of a hill in Elia, 3 km NW of the village Kakotari.
River Pinios flows below, at the point of junction with its tributary Keresovitiko potami.
It has been established that the settlement was medieval and not older. Probably it was created in the middle Byzantine period. It is not known when it was abandoned. Perhaps in the 13th century when the Franks arrived.
Its original name is not known and it has not been identified with a settlement mentioned in the sources.
The surface covers an area of 200m x 200m approximately. Near the top there are the remains of a tower and of a big cistern.
Around 450 buildings have been counted at the location including the ruins of churches, mills and a cemetery.
The castle of Ochia has been excavated between 1990-1993 by a team of the University MARWP of Minessota under professor Frederic Cooper .
---
Sources
Your comments:
Google search inside the site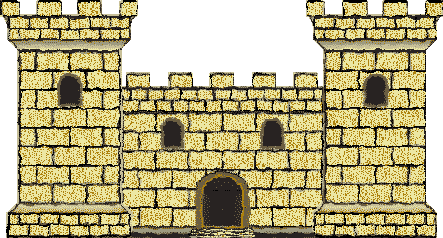 Access
Approach to the monument:
From Kakotari a dirt road leads to the foot of the hill from where you have to walk for half an hour uphill to the peak
Entrance:
Like most remote, ruined and neglected fortifications, entrance is not an issue. The difficult part is to approach the castle and walk around inside.