Pachia Ammos, Ierapetra, Rhithymna,Crete
Location:
At the east side of the beach of Pachia Ammos of Lasithi at the north coast of Crete
Region > Prefecture:
Crete
Rhithymna
Municipality > Town:
City of Ierapetra
• Pachia Ammos
Altitude:
Elevation ≈ 115 m&nbsp
| | | |
| --- | --- | --- |
| Time of Construction | | Origin |
| 1866 or shortly after | | OTTOMAN |
| Castle Type | | Condition |
| Small Fort | | Rather Poor |
One of the many small forts -the so called "koules"- built by the Turks after 1886 following the outbreak of the Cretan revolution that year.
The "Isthmus of Ierapetra" is the narrowest part of Crete located in Lasithi with a lenght of 12km connecting the north coast to the south coast of the island.
The Ottomans built four koules in this strategic piece of land: in Pachia Ammos, in Vasiliki, in Episkopi and in Kentri.
The Koules of Pachia Ammos is located on a rocky hill at the eastern side of the beach of Pachia Ammos at the northern coast of Crete in Lasithi. Its dimensios are 8x6m and is divided in two spaces: one 2.5x3m and one 3x4m.
It had direct visual contact with the koules of Vasiliki to the south.
---
Sources
Giannis Christakis, "Historical Fortification Monuments of Crete (330BC-1898)", Publication "Ktitika Grammata", 2004
---
Your comments:
Google search inside the site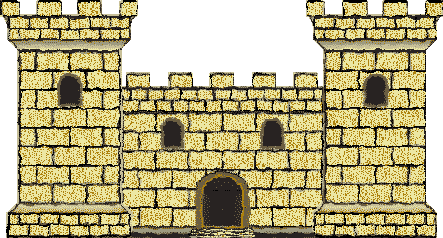 Access
Approach to the monument:
Entrance:
Free access