Pantokrator monastery, Athos
Great Tower of Pantocrator
Location:
Pantocrator monastery, Athos mountain
Region > Prefecture:
Athos
Mount Athos
Municipality > Town:

• Pantokrator monastery
Altitude:
Elevation ≈ 22 m&nbsp
| | | |
| --- | --- | --- |
| Time of Construction | | Origin |
| 1357-1362 | | Late-BYZANTINE |
| Castle Type | | Condition |
| Castle-Monastery | | Good |
Pantokratoros monastery (Greek: Μονή Παντοκράτορος) is an Eastern Orthodox monastery at the monastic state of Mount Athos in Greece. It stands on the north-eastern side of the Athos peninsula, and dedicated to the Transfiguration of Our Lord. The monastery ranks seventh in the hierarchy of the Athonite monasteries.

It was founded in the middle of the 14th centuries by two brothers and local lords of Eastern Macedonia: the stratopedarches Alexios and the primikerios John.
The Megas Pyrgos (or Main Tower) of the monastery is the biggest tower of those inside in the monasteries of Athos.
The tower was one of the very first buildings of the monastery and was subject of limited -only- modifications since then. The crenelation at the top are from the 17th or 18th century.
---
Structure, Fortification & Buildings
The tower consists of seven floors , which can be visited through a narrow screw scale. It is distinguished for its impressive interiors , which are now used mainly for housing the library and Keimiliofylakion (relics treasury) of the monastery.

In the two underground floors are stored various wooden , marble or stone objects from different time periods, which require maintenance.
The second floor houses the Library, with hundreds of thousands of manuscripts and incunabula and later printed books and documents from the monastery.
The third and fourth floor houses the sacristy of the monastery, where are exposed precious heirlooms, icons, sacred vessels and vestments, precious codes, small objects, etc. , dating from the 7th to the 19th century.
Finally, the fifth floor houses the Chapel of the Ascension, and the icon treasury of the monastery, which kept more than seven hundred icons, one of the most important collections not only to Mount Athos, but also in Greece, dating from the 14th century to the present day.

The tower was completely refurbished in 1995, after the installation of the new fraternity, thanks to the generous sponsorship of Mr Prodromos Emfietzoglou
---
Sources
Official website of the Monaster (Greek only)
---
Your comments:
Google search inside the site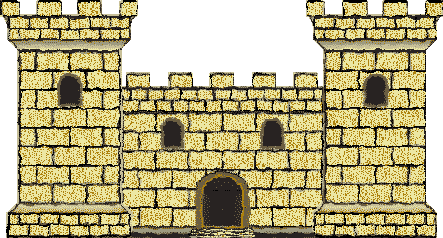 Access
Approach to the monument:
You can enter Mount Athos only by boat from Ouranoupolis, Nea Roda or Ierissos (one depart per day) to Daphne. From there, you may visit the monasteries by bus or on foot.
Entrance:
The entrance to the monasteries of "Agio Oros" is free, but you need a special permit to visit mount Athos. Women are not allowed in.