Petrota, Maroneia-Sapes, Rhodope,East Macedonia & Thrace
Acropolis of Petrota
or

Fortress of Agios Georgios
Location:
In the rocky hill of Agios Georgios above the village Petrota near the coast of Rodope in Thrace
Region > Prefecture:
East Macedonia & Thrace
Rhodope
Municipality > Town:
City of Maroneia-Sapes
• Petrota
Altitude:
Elevation ≈ 240 m&nbsp
(Relative Height≈40 m)
| | | |
| --- | --- | --- |
| Time of Construction | | Origin |
| Byzantine period | | BYZANTINE |
| Castle Type | | Condition |
| Castle | | In Ruins |
A prehistoric citadel on the rocky hill Saint George which rises above the village of Petrota, off the southeast coast of the Rodope prefecture.

The rock is inaccessible except from its northern side where there are the remains of a Byzantine wall and two circular towers.

The chronology of the Byzantine fortification is uncertain. Most likely to be Late-Byzantine (13th or 14th century) but it is possible to be much older from (the 6th or 7th century).

At the top of the hill there is a modern church of St. George.
---
Sources
Konstantinos Tsouris-Athnasios Brikas,BYZANTINE FORTIFICATIONS IN EVROS (in Greek), Thessaloniki 2006 (source was given by the archaeologist Mr. Kostas Ketanis)
---
Your comments:
Google search inside the site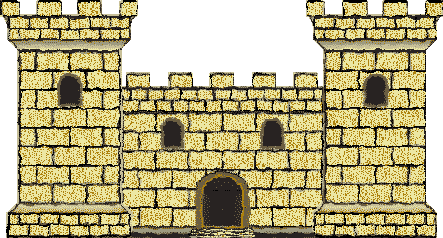 Access
Approach to the monument:
Entrance:
Free access