Katakolo, Pyrgos, Elis,West Greece
Location:
On a seaside hill in Agios Andreas, Katakolo area, West Peloponnese
Region > Prefecture:
West Greece
Elis
Municipality > Town:
City of Pyrgos
• Katakolo
Altitude:
Elevation ≈ 55 m&nbsp
| | | |
| --- | --- | --- |
| Time of Construction | | Origin |
| middle 13th century | | FRANKISH |
| Castle Type | | Condition |
| Coastal Fortress | | Rather Poor |
The ruins of a medieval castle overlooking the port of Katakolo in Elia, in Peloponnese. It was built in the 13th century by the Franks who had occupied Peloponnese after the 4th Crusade and it became one of the 12 strongest castlesof the Principality of Achaea.
It was built at the location of a pre-existing Byzantine fortress and of the acropolis of the ancient Feia.
The castle was probably destroyed in 1460 by the Turks. Only a few ruins remain today.
---
The Name of the Castle
The name given by the Franks was Beau-Voir and later Bel Vedere, both meaning "beautiful view". In Byzantine times, it was named "Pontikon" and -in the Ottoman period- "Pontikokastro". The last name literally means "mouse-castle". Maybe it was named like that because of its shape. "Pontikon" however could mean "by the sea".
---
Structure, Fortification & Buildings
The size of the plateau of the castle plateau is ca 0.005 sq.Κm , with greatest length 90 m (N-S) and greatest width 55 m (Ε-W). The entire plateau is flat and its elevation is 55m.
Only a few ruins remain from the castle which are not easily visible due to the dense vegetation. The most prominent feature is a solid square tower (8.40m✖8.50m) at the NW side which maybe is from the Byzantine period of the castle, before 1204.
---
Sources
Website ΟΔΥΣΣΕΥΣ - Greek Ministry of Culture Αρχαία Φειά - Ποντικόκαστρο
Antoine Bon, 1969, La Morée franque. Recherches historiques, topographiques et archéologiques sur la principauté d'Achaïe (1205-1430), Editions de Boccard, pp.663-335
Konstantinos Kourelis, 2003, "MONUMENTS OF RURAL ARCHAEOLOGY MEDIEVAL SETTLEMENTS ΙΝ ΤΗΕ NORTHWESTERN PELOPONNESE", Presented to the Faculties of the University of Pennsylvania in Partial Fulfillment of the Requirements for the Degree of Doctor of Philosophy, pp.362-363
---
Your comments:
Google search inside the site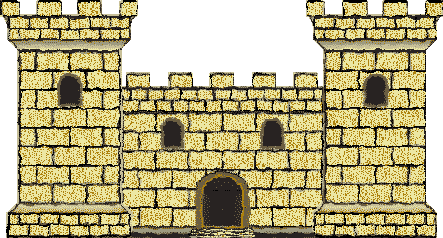 Access
Approach to the monument:
-
Entrance:
-