Nea Kerasounta, Ziros, Preveza,Epirus
Location:
Between Nea Kerasounda & Petra, near Filippiada, Epirus
Region > Prefecture:
Epirus
Preveza
Municipality > Town:
City of Ziros
• Nea Kerasounta
Altitude:
Elevation ≈ 30 m&nbsp
(Relative Height≈30 m)
| | | |
| --- | --- | --- |
| Time of Construction | | Origin |
| 13th century | | BYZANTINE |
| Castle Type | | Condition |
| Fortress-state | | Average |
A castle on a hill in the Filippiada area of the municipality of Preveza. It is in a beautiful location on a curve of the Louros river.
It is an ancient castle. Its finest hour was the period of the Despotate of Epirus in the 13th century and the beginning of the 14th.
The name of the castle comes from the word "arogi" meaning "help" because it served as a refuge of the population of the coast during the attacks of Slavs and Bulgars.
---
Location & Strategic Scope
The strategic location of the river is determined by the fact that, in the old times, the river Louros was sailable. The fortress was in an ideal position to control the traffic in the river. Furthermore, before 1950, the surrounding area was a swamp.
---
Structure, Fortification & Buildings
The perimeter of the walls of the castle is 1000 m and the total area is 32,000 square meters.
---
Current Condition
The castle has been maintained recently and is far better than a few years ago. It is not the most impressive castle in the area but it is the best maintained Byzantine monument of Epirus.
---
Sources
Your comments:
Google search inside the site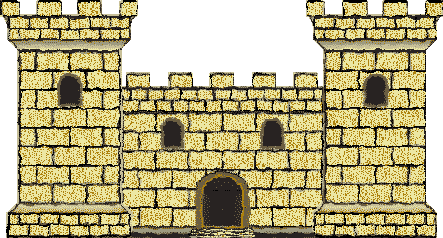 Access
Approach to the monument:
There is a road from the village Nea Kerasounta that leads to the main gate of the castle. The village is 32 km from Preveza and 7 km from Filippiada.
Entrance:
The car can be parked very close to the gate. The last 200m to the castle are not paved. The entrance is easy and free.