Skiti, Agia, Larisa,Thessaly
Location:
Near Skiti, Agia, Larissa, Thessaly
Region > Prefecture:
Thessaly
Larisa
Municipality > Town:
City of Agia
• Skiti
Altitude:
Elevation ≈ 360 m&nbsp
(Relative Height≈100 m)
| | | |
| --- | --- | --- |
| Time of Construction | | Origin |
| 6th century | | BYZANTINE |
| Castle Type | | Condition |
| Fortified Settlement | | In Ruins |
Ta castle of Skiti is actually the remains of the fortification of a medieval settlement covering an area of 132,000 sq.meters. It is located west of the village Skiti and overlooks the coast of Thessaly under mount Kissavos and the plain of Agia.
It was once the Byzantine fortress-city Kentavroupolis (or 'centaurs town') built during the reign of emperor Justinian in the 6th century.
The walls are made of raw stones and are 2m thick and 2-3m high. Most of the buildings, the ruins of which are visble inside the settlement, are from the middle-Byzantine period (after the 6th cent.). The tower is also from that period, i.e. is more recent than the rest of the fortification. The name 'Skiti' derives from a skiti (small monastic cloister) which was founded nearby in the 12th century, long after the 'castle' itself was abandoned.
---
Your comments:
Google search inside the site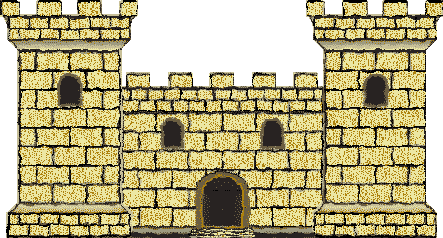 Access
Approach to the monument:
-
Entrance:
Like most remote, ruined and neglected fortifications, entrance is not an issue. The difficult part is to approach the castle and walk around inside.