Smerna, Zacharo, Elis,West Greece
Location:
On a hill west of the village Smerna of Elis above the cave-monastery of Panayia
Region > Prefecture:
West Greece
Elis
Municipality > Town:
City of Zacharo
• Smerna
Altitude:
Elevation ≈ 730 m&nbsp
(Relative Height≈300 m)
| | | |
| --- | --- | --- |
| Time of Construction | | Origin |
| 14th century | | FRANKISH |
| Castle Type | | Condition |
| Piles of stones & Ruins | | Few Remains |
Remnants of a Frankish castle on Mount Smerna, at an altitude of 730 meters, west of the village Smerna in Zacharo, Elis.

An observation tower of the fire department was built in th 60s at the place of the castle's keep. What remains of the castle today are piles of stones and traces of walls at the southern slope, under the plateau of the summit.
The castle is included in the list of fiefs of 1377 as Castello della Smirina. This is the only medieval source that mentions the castle which apparently was not among the major Frankish castles of Peloponnese.
The French archaeologist Antoine Bonn thinks that this might be the location of the legendary Araklovo, castle which however is believed to have been elsewhere, at the peak Chrysouli of Mount Minthi.
Bonn visited the location before 1960 and sketched the layout of the castle: the keep measured 8m✖10m within a polygonal fortification of maximum length circa 35m.
---
Sources
Antoine Bon, 1969, La Morée franque. Recherches historiques, topographiques et archéologiques sur la principauté d'Achaïe (1205-1430), Editions de Boccard, pp.373,375-377,646
Konstantinos Kourelis, "MONUMENTS OF RURAL ARCHAEOLOGY MEDIEVAL SETTLEMENTS ΙΝ ΤΗΕ NORTHWESTERN PELOPONNESE", Presented to the Faculties of the University of Pennsylvania in Partial Fulfillment of the Requirements for the Degree of Doctor of Philosophy, 2003, pp.406-407,572-573
Website Αριστομένης ο Μεσσήνιος - Το Κάστρο της Σμέρνας, Τριφυλία
---
Your comments:
Google search inside the site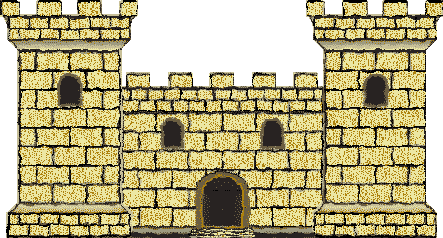 Access
Approach to the monument:
Entrance:
Free access