Stavronikita monastery, Athos
Location:
Stavronikita monastery, Athos mountain
Region > Prefecture:
Athos
Mount Athos
Municipality > Town:

• Stavronikita monastery
Altitude:
Elevation ≈ 30 m&nbsp
| | | |
| --- | --- | --- |
| Time of Construction | | Origin |
| early 16th cent. | | Post-BYZANTINE |
| Castle Type | | Condition |
| Castle-Monastery | | Very Good |
Stavronikita Monastery (Greek: Μονή Σταυρονικήτα, Moní Stavronikíta) is an Eastern Orthodox monastery at the monastic state of Mount Athos in Greece, dedicated to Saint Nicholas. It is built on top of a rock near the sea near the middle of the eastern shore of the Athonite Peninsula, located between the monasteries of Iviron and Pantokratoros. The site where the monastery is built was first used by Athonite monks as early as the 10th century. Stavronikita was the last to be officially consecrated as an Athonite monastery in 1536 and ranks fifteenth in the hierarchy of the Athonite monasteries
The complex is dominated by its tower which is disproportionately big and emphasizes the fortress-like appearance of the monument.
The tower existed before the monastery as a purely defensive structure protecting Karyes, the administrative center of Athos. It was initially built in the 11th century and was rebuilt in the beginning of the 16th century, a little before the foundation of the new monastery. The final touch, with the addition of the top two floors, came after 1744.
The tower is 25 high and its base is a rectangular 8.5x8.5m.
For many years, the tower was abandoned and in bad condition but nowadays, after extensive restoration and repair works, is in excellent condition.
---
Sources
«Οχυρωματικοί πύργοι του 16ου αιώνα στις Μονές του Αγίου Όρους», Πασχάλης Ανδρούδης, Πρακτικά Στ' Επιστημονικού Συνεδρίου "ΤΟ ΑΓΙΟΝ ΟΡΟΣ στον 15ο και 16ο ΑΙΩΝΑ", σελ.487, ΑΓΙΟΡΕΙΤΙΚΗ ΕΣΤΙΑ, Θεσσαλονίκη 2012 (Greek only)
Website Οικουμενικό Πατριαρχείο - Ιερά Μονή Σταυρονικήτα (Greek only)
---
Your comments:
Google search inside the site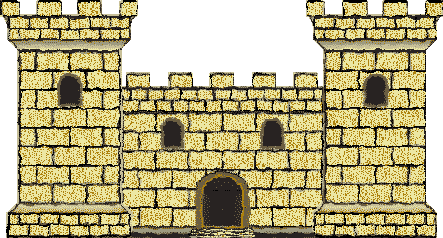 Access
Approach to the monument:
You can enter Mount Athos only by boat from Ouranoupolis, Nea Roda or Ierissos (one depart per day) to Daphne. From there, you may visit the monasteries by bus or on foot.
Entrance:
The entrance to the monasteries of "Agio Oros" is free, but you need a special permit to visit mount Athos. Women are not allowed in.