Vasilakio, Evrotas, Laconia,Peloponnese
Castle of Tarapsa
or

Castle of Vasilaki

or

Tower of Zaloumis
Location:
On a hill south of the village Vasilaki, Laconia, South Peloponnese
Region > Prefecture:
Peloponnese
Laconia
Municipality > Town:
City of Evrotas
• Vasilakio
Altitude:
Elevation ≈ 500 m&nbsp
(Relative Height≈125 m)
| | | |
| --- | --- | --- |
| Time of Construction | | Origin |
| 15th century | | Post-BYZANTINE |
| Castle Type | | Condition |
| Castle | | Rather Poor |
Vasilakio is a village at the slopes of mount Taygetos. Its old name was Tarapsa. The castle is on a hill south of the village.
The castle is also called Tower of Zaloumis. Zaloumis was a pirate from Mani in the 15th century and his real name was Asimakos. After the fall of Constantinople, his son Ioannis Asimakos moved to Tarapsa and built a tower at the location where an older Byzantine fort preexisted.
Apparently, in the next centuries, the castle was the mansion of the Zaloumis family in a concept similar to that of the Mani Towers.
---
Sources
Website tarapsa.gr (obsolete?)
Information provided by Mr. Stelios Zaloumis
Pictures from Panoramio by the user Burgenfuzzi
---
Your comments:
Google search inside the site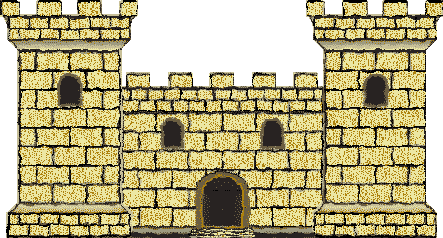 Access
Approach to the monument:
-
Entrance:
Like most remote, ruined and neglected fortifications, entrance is not an issue. The difficult part is to approach the castle and walk around inside.