Pratovouni, Agrafa, Evrytania,Central Greece
Location:
On an islet at the NW side of Lake Kremaston, near the outlet of Acheloos river, in Evrytania
Region > Prefecture:
Central Greece
Evrytania
Municipality > Town:
City of Agrafa
• Pratovouni
Altitude:
Elevation ≈ 285 m&nbsp
(Relative Height≈15 m)
| | | |
| --- | --- | --- |
| Time of Construction | | Origin |
| early 15th century | | Late-BYZANTINE |
| Castle Type | | Condition |
| Castle | | Rather Poor |
The ruins of a castle on the little island Agios Nikcolaos in the artificial Kremaston lake, near the point where the river Acheloos (the main watersource of the dam) discharges into the lake.
The castle is close to the village Pratovouni. Sivista was another village close to the castle which now is covered by the waters.
Part of the external yard of the castle is also under the waters.
The castle was built on the foundations of an ancient fortress dated back to the epoch of the Pelasgians. The construction of the medieval castle is attributed to Carlo Tocco who in 1408 became the ruler of this region.
Carlo I Tocco (1372-1429) was the duke of Kefalonia and Zakynthos and became the most powerful Frankish lord in Greece of his time. At the end of his life, he ruled most of the Western Greece (as a vassal of the kingdom of Napoli).
He was in constant warfare with the Albanian clans who since the last decades of the 14th century held parts of the Etoloakarnania region. In 1408, Tocco made a an agreement with Maurice Boua-Sgouros to split the region between them and apparently Tocco got the Sivista area. Around that time, he built or renovated the castle, which those days was a fortress on a hill above river Acheloos. A few decades later, the Ottomans occupied the area.
Nothing more is known about the history of the castle.
---
Sources
Your comments:
Google search inside the site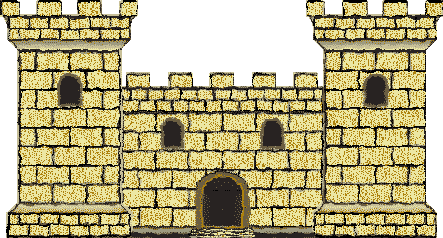 Access
Approach to the monument:
-
Entrance:
-