Trachili, Kymi-Aliveri, Euboea,Central Greece
Region > Prefecture:
Central Greece
Euboea
Municipality > Town:
City of Kymi-Aliveri
• Trachili
Altitude:
Elevation ≈ 390 m&nbsp
(Relative Height≈30 m)
| | | |
| --- | --- | --- |
| Time of Construction | | Origin |
| 15th century | | VENETIAN |
| Castle Type | | Condition |
| Tower | | Relatively Good |
One of the well preserved medieval towers of Evia.
It was at the center of a network of Venetian forts in the region which had visual contact with each other.
It was built around the end of the 14th to the beginning of the 15th century, a period in which the Venetians had prevailed in Euboea and finalized the design of these big square towers.
---
Structure, Fortification & Buildings
The tower is 7.40m x 7.60m and its height is more than 22m
The window at the south side was the main entrance. For the access inside, a wooden ladder was used (probably).
The tower was renovated in the 1980's and it is in rather good condition.
---
Sources
Information sent by Mr. Tasos Kadditis
Information sent by Mr. Kyriakos Kechris
Theodoros Skouras, «Οχυρώσεις στην Εύβοια (Μερικές λύσεις στα τοπογραφικά τους προβλήματα)»- ΑΕΜ – pag.382, vol. Κ' – 1975
---
Your comments:
Google search inside the site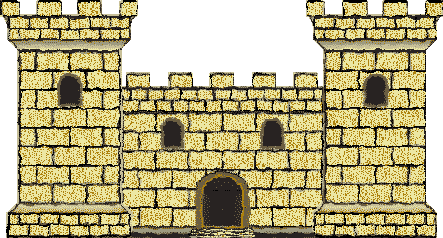 Access
Approach to the monument:
From Chalkis, go south, to Aliveri. From there, take the up-country road through Konistres and Tharounia.
Entrance:
The acces in the surrounding area is free. The entrance inside is possible but difficult. There is a hole at the eastern side which leads to the interior (if one is willing to crawl!)