Silimna (Ag.Triada), Tripoli, Arcadia,Peloponnese
Towers at Trikorfa
or

Paliokastro of Zarakova
Location:
On one of the hills "Trikorfa" outside of the village Silimna of Arcadia, Peloponnese
Region > Prefecture:
Peloponnese
Arcadia
Municipality > Town:
City of Tripoli
• Silimna (Ag.Triada)
Altitude:
Elevation ≈ 930 m&nbsp
(Relative Height≈132 m)
| | | |
| --- | --- | --- |
| Time of Construction | | Origin |
| 14th or 15th cent. | | Late-BYZANTINE |
| Castle Type | | Condition |
| Tower | | In Ruins |
Outside the village of Silimna (or Agia Triada) of Tripoli, on the road to Vytina and before the junction to Dimitsana, there is a group of hills, the "Trikorfa" (meaning three summits).
At the top of the northernmost of them there are the remains of two towers which must have been part of a castle which, most probably, was Byzantine.
To reach the plateau where the two towers are located, one has to walk uphill from the road. Time:30 minutes.
---
Sources
ΕΥΑΓΓΕΛΙΑ Π. ΕΛΕΥΘΕΡΙΟΥ, «Συμβολή στην Άμυνα της Βυζαντινής Αρκαδίας: Το Παλιόκαστρο της Ζαράκοβας», Πρακτικά του στ' Διεθνούς Συνεδρίου Πελοποννησιακών Σπουδών, Τρίπολις 24-29 Σεπτεμβρίου 2000, Τόμος Β'
---
Your comments:
Google search inside the site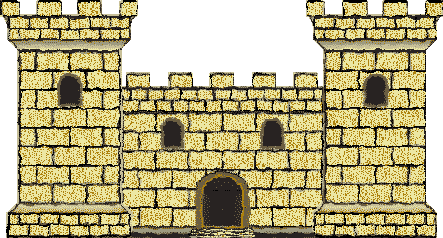 Access
Approach to the monument:
Driving from Silimna to the North, stop before the junction to Chrisovitsi. From there you have to walk uphill (ca. 30min)
Entrance:
Like most isolated and neglected towers, the acces is free.