Varnavas, Marathon, Eastern Attica,Attica
Location:
Northeast from the village Varnavas, Attica
Region > Prefecture:
Attica
Eastern Attica
Municipality > Town:
City of Marathon
• Varnavas
Altitude:
Elevation ≈ 540 m&nbsp
(Relative Height≈0 m)
| | | |
| --- | --- | --- |
| Time of Construction | | Origin |
| 13th or 14th cent | | FRANKISH |
| Castle Type | | Condition |
| Tower | | Not Good |
A Frankish tower outside the village Varnavas of Attica region.
The tower is very close, around 500 m north of another tower which is much older and dated back in Ancient Greece.
Details about the history of the tower are not known. It was definitely Frankish built around the 13th or 14th century. It is rather large and well-built, therefore was probably the mansion of a local lord. It must have been also part of a defensive network of towers that protected eastern Attica (from pirate raids mainly).
The tower measures 5.40m✖9.46m and rises at least 11m in height. Its walls are 0.91m thick.
The entrance was probably placed at second-floor level but does not survive. There is a ground-level opening on the west wall which was broken through the wall at a later stage.
The ground floor originally had a vaulted ceiling that is now collapsed. We guess the existence of the vault by the vault springs of the northern and southern walls and the arched bond between the east and west walls.
A crosswall 62cm thick and now mostly collapsed divided the ground floor in two equal chambers.
Windows, niches and slit openings were built into the walls in various places. Large, rectangular windows of simple but careful construction occupy the center of each side at second-floor level.
---
Sources
M. K. Langdon, (survey 1986), The Mortared Towers of Central Greece: An Attic Supplement, The Annual of the British School at Athens, Vol. 90, Centenary Volume (1995), pp. 480 (No 10)
Pictures (all but the last two) by Mr. Michel De Landtsheer (November 2017)
---
Your comments:
Google search inside the site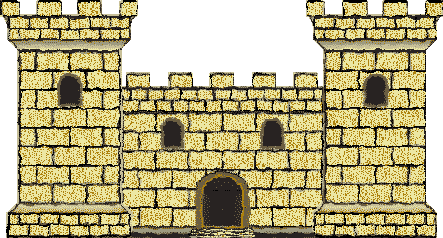 Access
Approach to the monument:
-
Entrance:
Like most isolated and neglected towers, the access to the surrounding area is free but the entrance inside is not possible