Velica, Agia, Larisa,Thessaly
Location:
Velica, at the coast of Larisa area, Thessaly
Region > Prefecture:
Thessaly
Larisa
Municipality > Town:
City of Agia
• Velica
Altitude:
Elevation ≈ 160 m&nbsp
| | | |
| --- | --- | --- |
| Time of Construction | | Origin |
| 4th or 5th cent. | | Early ΒΥΖΑΝΤΙΝΕ |
| Castle Type | | Condition |
| Fortified Settlement | | In Ruins |
This was an ancient fortified city on a hill close to the coast of Thessaly and near to the Monastery of St. John the Theologian. The fortification is from 3 different periods, the last of which was early-Byzantine.
The name Velica came after the abandonment of the settlement and is either of Slavic or Turkish origin.
The settlement is built partly on the ruins of an ancient city that was most probably Melivia, the hometown of one of the heroes in Iliad, Philoctetes. The city was destroyed by the Romans in 168 BC, but the location was inhabited until the the 8th century when it was abandoned.
Recent excavation work (2009-2010) revealed a fortified area of 21000 sq.m. At the south and the east sides, which are better preserved, there are the remains of two gates and 5 towers. The walls are made of raw stones. They are 2m thick while their maximum height is 3m.
The walls were reinforced in the middle-Byzantine period, maybe in the 7th century. Most of the buildings that have been discovered in the interior are older than that, belonging to the early-Byzantine period.
---
Your comments:
Google search inside the site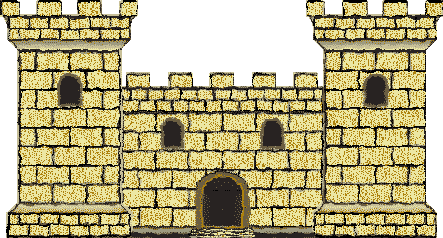 Access
Approach to the monument:
-
Entrance:
-