Vrasna, Volvi, Thessaloniki,Central Macedonia
Location:
Vrasna, north-eastern Chalkidiki, Central Macedonia
Region > Prefecture:
Central Macedonia
Thessaloniki
Municipality > Town:
City of Volvi
• Vrasna
Altitude:
Elevation ≈ 75 m&nbsp
(Relative Height≈0 m)
| | | |
| --- | --- | --- |
| Time of Construction | | Origin |
| beginning 15th cent. | | Late-BYZANTINE |
| Castle Type | | Condition |
| Tower | | Average |
The tower is at the edge of the village of Vrasna of Central Macedonia, near Aprovalta, inside the yard of the church of the village.
Not many things are known about the history of the tower. We know that it was built in the Paleologean period, at the beginning of the 15th century, at a settlement that eas then called "Vrasta" (changed to "Vrasna" in 1918, the original means "boiled").
Originally, it was a 3-storied building. Today, the first floor remains as well as parts of the other floors.
Its area is 50 sqm (7x7.30) abd the wall thickness is 2.40m.
---
Current Condition
The tower is not in good condition, although some restoration works took plce in the 80's and in 1997.
---
Sources
Βυζαντινός Πύργος Βρασνών, Ζόμπου-Παπαδάμου-Ξάνθου, 9η Εφορεία Βυζ.Αρχαιοτήτων, 1996
Website Protostrator - Ο πύργος των Βρασνών (Greek only)
---
Your comments:
Google search inside the site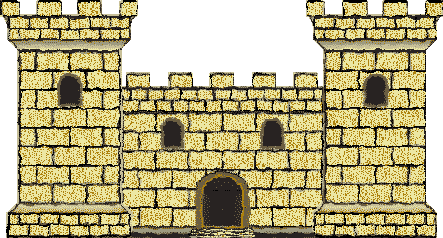 Access
Approach to the monument:
The tower is inside the village of Vrasna, next to the church.
Entrance:
One can visit the surrounding the tower area which is the yard of the church of the village.