Chania, Chania, Crete
Location:
Side-road Sakorafou of Akrotiriou street, in Chalepa district of Chania, Crete
Region > Prefecture:
Crete
Chania
Municipality > Town:
City of Chania
• Chania
Altitude:
Elevation ≈ 75 m&nbsp
(Relative Height≈0 m)
| | | |
| --- | --- | --- |
| Time of Construction | | Origin |
| Probably 18th cent. | | OTTOMAN |
| Castle Type | | Condition |
| Tower House | | Rather Poor |
An Ottoman tower-house in the district of Chalepa in Chania, in Crete.
The remains of the tower are now part of modern houses.
The tower, (more a mansion) was built sometime around the 18th century and belonged to the Turkish Aga Zouni or Ouzouni. It must have been an imposing structure for the standards of that era.
The building was surrounded by exterior wall, had crenelation at the top, a murder-hole above the gate and venetian type guard-posts (guardiolas) at the 4 corners of the terrace, from which 2 are still preserved. The various fortification elements were rather added primarily for decoration, perhaps copying the design of older venetian villas of the island. However, the tower had a defensive role indeed. It is known that during the Greek uprising of 1897, it had been proved a secure stronghold for the Turkish defense against the rebels.
It was preserved until WWII when it suffered severe damage in a bombardment by the Germans.
---
Your comments:
Google search inside the site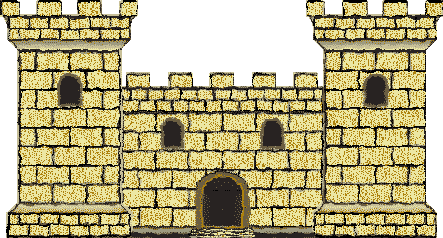 Access
Approach to the monument:
Entrance:
It is part of a private house now and, normally, non-accessible for visitors.