Koropi, Kropia, Eastern Attica,Attica
Location:
On a hill 3.5km west of Koropi in Attica, next to the monastery of Bethlehem
Region > Prefecture:
Attica
Eastern Attica
Municipality > Town:
City of Kropia
• Koropi
Altitude:
Elevation ≈ 245 m&nbsp
| | | |
| --- | --- | --- |
| Time of Construction | | Origin |
| 4th cent. BC (?) | | ANCIENT |
| Castle Type | | Condition |
| Piles of stones & Ruins | | Few Remains |
Remains of a fortification on a hill 3.5km west of the city of Koropi in the Attica area and around 300m from the monastery of Bethlehem.
There are only barely visible ruins in low height scattered on the hill and around its perimeter. The thick vegetation prevents a more detailed observation.
The place used to be the acropolis of one of the ancient demos of Attica named Sfittos. The acropolis developed to a settlement named Filiati which was abandoned in the 6th century AD, during the reign of emperor Justinian, because of a plague epidemic. The fortification remained in use until the Frankish period (13th to 15th century).
A post-byzantine chapel of the Nativity of Christ was founded later. Much later the chapel became a monastery and thus the old acropolis of Sfittos got its name "Castle of Christos".
---
Sources
Website ΒΥΖΑΝΤΙΝΑ ΜΝΗΜΕΙΑ ΑΤΤΙΚΗΣ - Χριστού, Κάστρο, Κορωπί
Website ancientgreece.gr - Ακρόπολη Σφηττού (obsolete page)
Information by Mr. Ioannis Dedes
---
Your comments:
Google search inside the site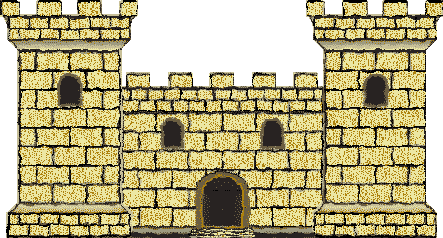 Access
Approach to the monument:
Entrance:
Free access