Veroia, Veroia, Imathia,West Macedonia
Location:
In various places inside the city of Veria, Western Macedonia
Region > Prefecture:
West Macedonia
Imathia
Municipality > Town:
City of Veroia
• Veroia
Altitude:
Elevation ≈ 164 m&nbsp
| | | |
| --- | --- | --- |
| Time of Construction | | Origin |
| 3rd century AD | | BYZANTINE |
| Castle Type | | Condition |
| Walls | | Rather Poor |
The city of Veroia was protected by a defensive wall from as early as Hellenistic times. Throughout the early Christian and Byzantine periods the existing fortifications were subject to modifications and repairs, as part of attempts to organize defence against Gothic raids.

The fortified enclosure was a double wall 2.40 to 2.80m thick, which ran along the north, east and south sides of the town for about 3.500m, of which only 170 metres still stand today. The north and south sides of the fortifications were reinforced by square, triangular and semi-circular defensive towers.

According to sources, the wall had three gates: the Royal Gate, which served the northern sector of the city; the Opsikkiaki, also known as the Palaiou Forou Gate, near the church of Palaioforitissa; and lastly a gate which probably led into what is now Mitropoleos street, a one-time Roman road which was also in use in Byzantine times.

Within the walls of Byzantine Veroia, sources mention the existence of a transverse wall dividing the city in two, though this has yet to be located. Also, up until the early 20th century one of the two citadels built by Stephen Dušan to strengthen the city's defences still stood at the highest point in Verοia.
---
Sources
Alex Kalantzis (photos and text)
---
Your comments:
Google search inside the site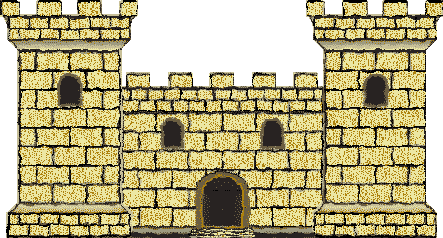 Access
Approach to the monument:
Inside the city of Veria, in various places.
Entrance:
-