Petroporos, Farkadona, Trikala,Thessaly
Location:
On the slopes of the arid mountain north of the village Petroporos near Trikala in Thessaly
Region > Prefecture:
Thessaly
Trikala
Municipality > Town:
City of Farkadona
• Petroporos
Altitude:
Elevation ≈ 180 m&nbsp
(Relative Height≈90 m)
| | | |
| --- | --- | --- |
| Time of Construction | | Origin |
| Various periods | | ANCIENT |
| Castle Type | | Condition |
| Fortified Settlement | | In Ruins |
Ancient Pelinna was a town that flourished mainly in the Hellenistic period under the Macedonian rule. Later, in the Middle-Byzantine period, a settlement was developed there named Gardiki or Paliogardiki. It was important enough to host an Episcopal seat.
For some reason Gardiki ceased to exist after the 12th century.
The walls of the ancient acropolis were used also for the fortification of the Byzantine town. They extend to a perimeter of 2.5km. Part of them have signs of repairs in Byzantine time.
At least 15 towers are preserved at low height, one bastion (36 ✖4-8 m) and 3 gates, one of which is unusually big.
---
Sources
Your comments:
Google search inside the site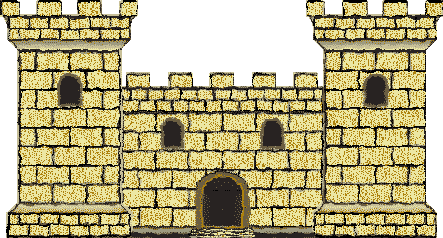 Access
Approach to the monument:
Entrance:
Free access