Hilandar monastery, Athos
St George Tower of Hilandar
Location:
Hilandar monastery, Athos mountain
Region > Prefecture:
Athos
Mount Athos
Municipality > Town:

• Hilandar monastery
Altitude:
Elevation ≈ 55 m&nbsp
| | | |
| --- | --- | --- |
| Time of Construction | | Origin |
| 12th century | | BYZANTINE |
| Castle Type | | Condition |
| Castle-Monastery | | Relatively Good |
Hilandar Monastery (also spelled Chilandari), (Greek: Χιλανδαρίου, Hilandariou; Serbian: Хиландар, Hilandar) is the northern most monastery located on the northeast side of the Athos Peninsula in northern Greece. The monastery was founded in 1198 by Ss. Sava and Simeon. The Monastery has been supported and populated by Serbian monks since then. It is ranked fourth in the hierarchical order of the twenty monasteries located on the Mount Athos peninsula.
On March 4, 2004, there was a devastating fire at the Hilandar monastery, with approximately 50% of the walled complex destroyed in the blaze. Vast reconstruction efforts are underway, to restore Hilandar.
Like many other monasteries in Athos, Hillandar resembles a fortress with high walls (30m), enforced by two defensive towers, the imposing tower of St Savas at the eastern side and the smaller tower of St George at the southern side.
---
Sources
«Η ΑΡΧΙΤΕΚΤΟΝΙΚΗ ΤΟΥ ΑΓΙΟΥ ΟΡΟΥΣ -ΠΥΡΓΟΙ ΚΑΙ ΑΡΣΑΝΑΔΕΣ» Διπλωματική Εργασία ΠΑΠΑΝΤΩΝΙΟΥ ΠΑΝΑΓΙΩΤΗΣ & ΠΙΤΣΗΣ ΧΑΡΑΛΑΜΠΟΣ, ΠΑΝΕΠΙΣΤΗΜΙΟ ΠΑΤΡΩΝ, ΠΟΛΥΤΕΧΝΙΚΗ ΣΧΟΛΗ, ΤΜΗΜΑ ΠΟΛΙΤΙΚΩΝ ΜΗΧΑΝΙΚΩΝ , ΟΚΤΩΒΡΗΣ 2008, ΠΑΤΡΑ , διαθέσιμη και online
3D drawing from the website Studio Alterity - Hilandar Monastery – Digital Reconstruction;
---
Your comments:
Google search inside the site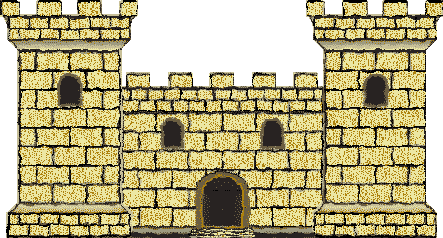 Access
Approach to the monument:
You can enter Mount Athos only by boat from Ouranoupolis, Nea Roda or Ierissos (one depart per day) to Daphne. From there, you may visit the monasteries by bus or on foot.
Entrance:
The entrance to the monasteries of "Agio Oros" is free, but you need a special permit to visit mount Athos. Women are not allowed in.