Ano Kastelliana, Minoa Pediada, Herakleion,Crete
Location:
On a hill north of the Kastelliana of East Messara, in southern Crete
Region > Prefecture:
Crete
Herakleion
Municipality > Town:
City of Minoa Pediada
• Ano Kastelliana
Altitude:
Elevation ≈ 385 m&nbsp
| | | |
| --- | --- | --- |
| Time of Construction | | Origin |
| around 10th century | | BYZANTINE |
| Castle Type | | Condition |
| Castle | | In Ruins |
The fort Castel Belvedere or "Kastelos" was built on the isolated hill Kastellos, that was accessible only from its south side, near the villages Ano and Kato Kastelliana.
The castle dominated the western edge of Messara region. It was contructed by the Byzantines around the 10th century and its initial name was "Rizokastro". It was repaired by the Genoese pirate -and briefly ruler of Crete- Enrico Pescatore between 1206-1210. The medieval builders used materials from the ancient town Priansos, which was at the same location. The name Belvedere means good view, derived from the stunning views towards all directions and given by the Venetians.
When the Venetians occupied Crete, they repaired the castle and added water tanks, barracks and the buildings of the local administration, "Belvedere Castellany", consisted of the current province of Viannos and Monofatsi.

During the first centuries of the Venetian period, when the Cretans rebelled frequently, the Venetians took refuge in the fortress. Since then, small settlements started taking shape near the fort, which later evolved to the village Castelliana. When the revolutions ended, the fort lost its importance and was abandoned.

The fort hosted six churches, of which there are ruins of five. The only one used today is the church of the Assumption. Here, near the church, there is a cave of 'Arapis' ('negroe'), where the inhabitants took refuge when in danger.
---
Sources
Website Cretan Beaches - Belvedere Fortress
Giannis Christakis, "Historical Fortification Monuments of Crete (330BC-1898)", Publication "Ktitika Grammata", 2004
Nikos M.Gigourtakis , Monograph in the History Department of the University of Crete, "Byzantine fortifications in Crete in the 2nd Byzantine period (961-1204)", Rethymno 2004
Gerola, Giuseppe,1877-1938, Monumenti Veneti nell' isola di Creta /ricerche e descrizione fatte dal dottor Giuseppe Gerola per incarico del R. Istituto, V.1 Venezia :1905, pp.198
---
Your comments:
Google search inside the site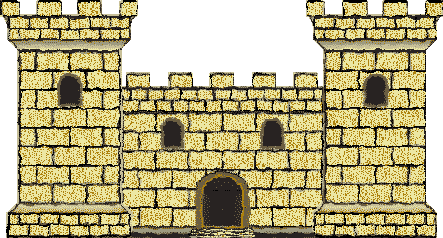 Access
Approach to the monument:
-
Entrance:
-