Partira, Minoa Pediada, Herakleion,Crete
Location:
At the deserted village of Vitsilia on a hill north of Partira of Pediada region south of Heracleion in Crete
Region > Prefecture:
Crete
Herakleion
Municipality > Town:
City of Minoa Pediada
• Partira
Altitude:
Elevation ≈ 460 m&nbsp
(Relative Height≈40 m)
| | | |
| --- | --- | --- |
| Time of Construction | | Origin |
| 13th century | | VENETIAN |
| Castle Type | | Condition |
| Fortified Settlement | | In Ruins |
Ruins of the fortified medieval settlement of Vitsilia.
The fortification of the settlement was formed since the beginning of the Venetian occupation of Crete in the 13th century.
Only parts of the wall of the north side remain from the fortification. Probably, this was the only side protected by a defensive wall. The south and east sides were protected by the rough terrain, while the west side was protected by the walls of the houses.
The village was inhabited until 1971. Afterwards it was deserted.
There were two towers inside the fortification, one of which was the mansion of the local lord.
We have more information than usual for this settlement thanks to a saved contract since1387 signed by the Venetian landowner Dandulo which includes descriptions of the properties in the village.
Lately, five houses and the the Venetian-period church have been restored.
---
Sources
Your comments:
Google search inside the site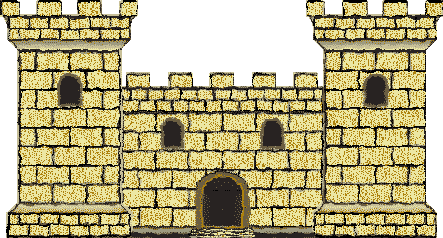 Access
Approach to the monument:
Entrance: