Agios Vasileios, Langadas, Thessaloniki,Central Macedonia
Location:
Lakeside road of village Agios Vasilios, south bank of lake Koronia, Central Macedonia
Region > Prefecture:
Central Macedonia
Thessaloniki
Municipality > Town:
City of Langadas
• Agios Vasileios
Altitude:
Elevation ≈ 77 m&nbsp
(Relative Height≈0 m)
| | | |
| --- | --- | --- |
| Time of Construction | | Origin |
| 14th century | | Late-BYZANTINE |
| Castle Type | | Condition |
| Tower | | Relatively Good |
The tower of Agios Vasileios dates back to the 14th century. It lies on the southern shore of lake Koroneia, at the exit of the road which crossed over Mt.Chortiatis and Linked Thessaloníki to Via Egnatia.
Probably, the role of the tower was not so much to be part of the defense system of Thessaloníki, but to secure the supply of fish and agricultural products from the lake and the surrounding fertile lands.
---
Structure, Fortification & Buildings
The tower measures 10.5x10.5m and is about 15m high. On each side, four buttresses are formed externally measuring 1.0x0.4m at a distance of 2m from each other. The walls are built in pseudo-cloisonné masonry with horizontally arranged bricks to fill the gaps, bonded with lime-mortar. The wall is reinforced in parts of the perimeter with timber frames. The only entrance is on the eastern side and, for security reasons, is not on ground level but on the second floor.
The monument has suffered extensive damage. A significant part of the upper structure had collapsed even before the big earthquake of 1978 which gave a critical blow.
After that, extensive restoration work has taken place, mainly in the period 2007-2008, which included reconstruction of a big part of the tower.
---
Sources
Your comments:
Google search inside the site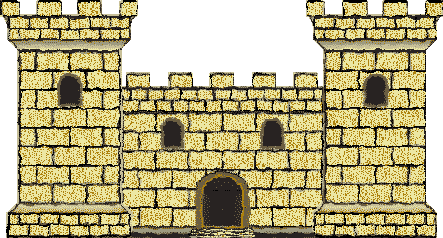 Access
Approach to the monument:
The village is on the old NR Thessaloniki-Kavala at the junction of the road to Mt.Chortiatis. It is a small village and the tower is easily spotted once you reach the lakeside road.
Entrance:
There is a fence around the tower but it is not locked. The visit in the interior is not possible.