Melissourgos, Volvi, Thessaloniki,Central Macedonia
Location:
On a hilly region 2km southeast of the village Melissourgos east of Thessaloniki
Region > Prefecture:
Central Macedonia
Thessaloniki
Municipality > Town:
City of Volvi
• Melissourgos
Altitude:
Elevation ≈ 150 m&nbsp
(Relative Height≈50 m)
| | | |
| --- | --- | --- |
| Time of Construction | | Origin |
| probably 14th century | | Late-BYZANTINE |
| Castle Type | | Condition |
| Tower | | Rather Poor |
In the past, in Chalkidiki there were over 70 towers for the protection of the dependencies of the monasteries of mount Athos.
One of the surviving towers of this sort is the Tower of Bourgas southeast of the village Melissourgos.
The tower has not been preserved in very good condition. Only one of its walls is still standing. We do not have further info about its history. We can assume that it was built around the 14th century like the majority of these monastic towers.
Originally it must have been around 10m high.
---
Sources
Info and photos by Mr. Georgios Politsakis
---
Your comments:
Google search inside the site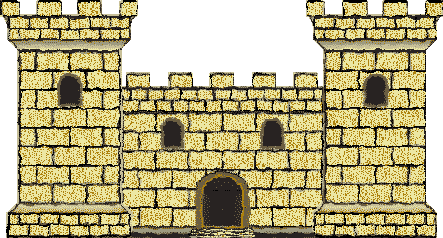 Access
Approach to the monument:
From the center of the village go east and cross a bridge over a small river. From there follow the dirt road toward south. After 3km you can see the tower, below, near the river. Alternatively, in the summer, just follow the streambed to south for 2km.
Entrance:
Free access